The Genius of Young George Wright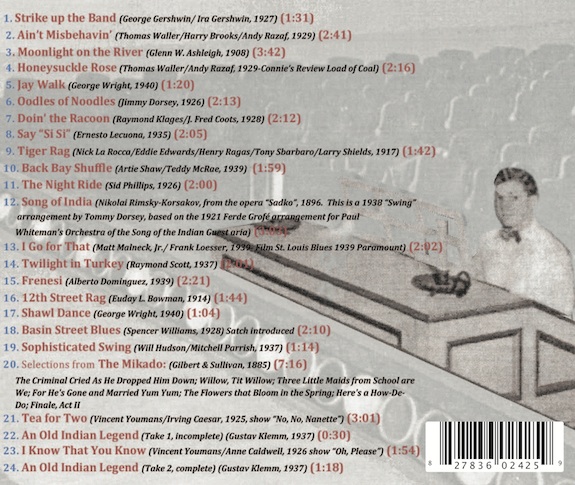 Listen to George Wright
George Wright played the music on this CD at Grant Union High School in 1940.
Detailed liner notes tell the story of the instrument and how it was recorded.

An unaltered transfer from the original 16" 78rpm transcription disks to the
digital medium was made to keep the recording as authentic as possible.

The CD is a gift from Sierra Chapter in exchange for a minimum donation of
$25 to the George Wright Memorial Theatre Pipe Organ Fund.
Donations of $50 or more are fully tax deductible.

To donate by check, make it payable to Sierra Chapter, ATOS, and mail it to:

Sierra Chapter, ATOS
P.O. Box 2017
Fair Oaks, CA 95628